Event Detail
Back to Events
Initiations :: US West
Neelakantha Meditation Initiation
12:00 PM
Zoom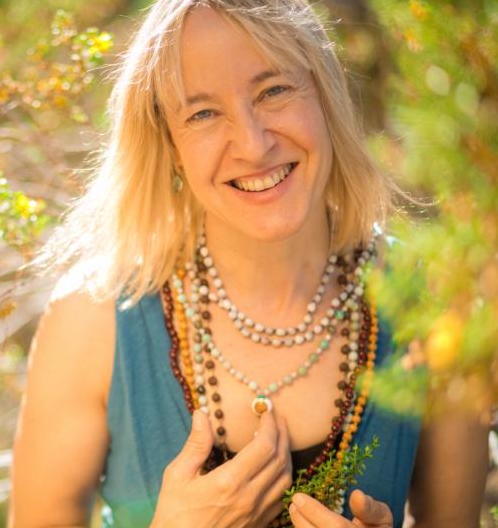 Click here to view image

Description:

Neelakantha Meditation Initiation: Learn Neelakantha Meditation, as taught in Blue Throat Yoga, from Heather Wertheimer from Portland, OR. The Two-Day Course launches students into a deep practice of daily meditation.
Neelakantha Meditation is an elegant and profound meditation practice that draws you into your Deepest Self, giving you access to more bliss, peace, and ease in life. This simple twice-daily practice can be done anywhere you can safely close your eyes, making it possible to build it into the context of a busy schedule, amid all the demands of Householder life.
When you learn Neelakantha Meditation, you also receive the knowledge you need to understand and integrate your experiences in deep meditation. But you don't need any prior experience or background to learn the practice and enjoy the benefits of Neelakantha Meditation.
This initiation will take place via Zoom with the following schedule:
Day 1: Sunday, February 5 Group session from 12-2 pm Pacific time
Day 2: Wednesday, February 8 Group session from 2:30-5:30 pm Pacific time. *Between Day 1 and Day 2 sessions, there will be a private session with Heather for 1 hour scheduled with each person individually February 5-7.
Cost of the workshop is $450 and includes the initiation weekend plus access to 18-month program for new practitioners through Blue Throat Yoga. Due to financial challenges many are experiencing right now, payment plans and "pay from your heart" are available. Program includes live teleseminars, 18-month curriculum, and extensive online library. Free monthly meditation group meetings with Heather online via Zoom.
For registration and questions about registration, please email: info@shraddhayoga.org
For questions about Neelakantha Meditation, please email: heatherwertheimer@gmail.com
Heather Wertheimer, MA, has been practicing and studying Neelakantha Meditation with Paul Muller-Ortega since 2009. She became an authorized teacher of Neelakantha Meditation as taught by Blue Throat Yoga in 2017.
Heather is a meditation teacher, kirtan artist, singer, and songwriter.
She received her Master's degree in Psychology, with a focus on Yoga and Mind/Body Health, from Sonoma State University in 2002. She worked as a therapist in Portland, OR, for 20 years and as a yoga teacher for 10 years.

Age Group: Enrolled Students

Address: Link provided upon registration Portland, OR 97219
Phone: N/A